Certificate of Feng Shui Studies with Master
RD Chin
Traditional Feng Shui studies for today's global world!
Would you like to advance your feng shui training to the next level?
Will a certificate be advantageous to show your perspective clients (or simply acknowledge to yourself) that you are qualified to do feng shui consultations?
There is a concept that it takes approximately 10,000 hours of deliberate practice to master a skill. Therefore, this program will help you acquire time and experience to gain confidence in giving feng shui consultations.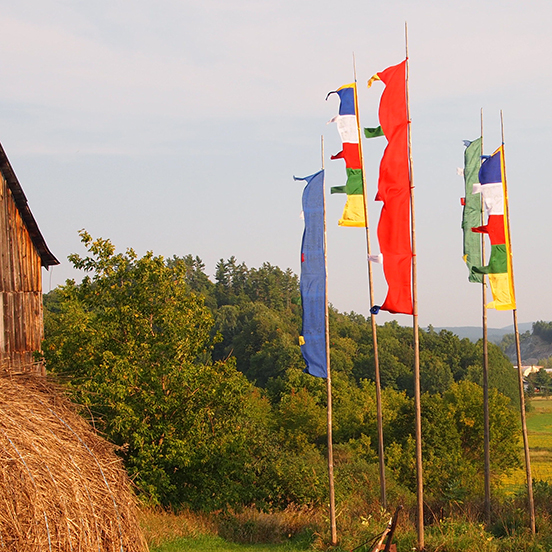 I am very excited to offer this very special and unique program. Following the traditional Chinese practice where the student comes together directly with the teacher, this intimate approach will be an organic process and a positive support in your life's journey.
The essence of my teachings is an in-depth study of "Chi" energy and how to apply this knowledge to help others. With my professional background and education as an architect and interior designer, my approach is to teach practical methods and the application of feng shui principles to the design of space and how it affects the inhabitants. I want to acknowledge that my feng shui teachings originated from the late Grandmaster Lin Yun, my architectural professional experience with the late master architect Paul Rudolph and my studies with many teachers in other feng shui traditions.
In keeping with the Tao, diversified classroom settings will enhance our studies together where we will have an opportunity to experience the chi energy of different spaces. We will study in the conference room of my office, a traditional Chinese tai chi studio, a client's office, a residence, a Buddhist temple, the WTC Memorial, or even a quiet location along the Hudson River connecting to the Sun and the Moon…wherever the chi energy takes us.
This program is complementary, practical and an excellent supplement to your feng shui studies and your current professional occupation.
The requirement for receiving a Certificate is the minimum of 90 hours of study directly with me. In this Certificate program, you may include weekend classes in various programs, personal consultations with me, attending feng shui presentations for various groups and businesses, retreats, group consultations, I-Ching and meditation classes that I have taught. Please document your time and submit to me to receive your Certificate.
[popeye ids="1760,2481,2480,2479,2478,2477,2476,2475″]
Articulate your Mission Statement expressing your purpose and intentions for this program.
How to do a Feng Shui Consultation – Step by Step
Observe actual Feng Shui consultations
Critique and discuss FS consultations that you have done and answer any questions you have on your own space.
Learning to Read the Chi Energy of the Client and Ourselves
Improve Design Skills and Reading Floor Plans Exercises
Color Theories
A New Paradigm of Doing Business
How to Integrate Feng Shui Practice into your Business
Ethics of doing Feng Shui Consultations
Four Pillars Simplified
Interpretation of the 4 Pillars using the Five Elements
Advanced Nine Star Ki
Flying Star Demystified
Journey with the I-Ching
Comparison of Different Astrology Systems
Personal Mentoring Sessions
Advanced Transcendental Feng Shui Cures
The Red Envelope Tradition
Feng Shui Ceremonies and Blessings
Learn Meditations and simple QiGong exercises
[popeye ids="1750″]
Register for the next Weekend Class on February 21+22, 2015
RD, Studying withMaster Lo