residential
Here are some examples of my residential projects.
Please choose a particular residential project at the right of this introduction.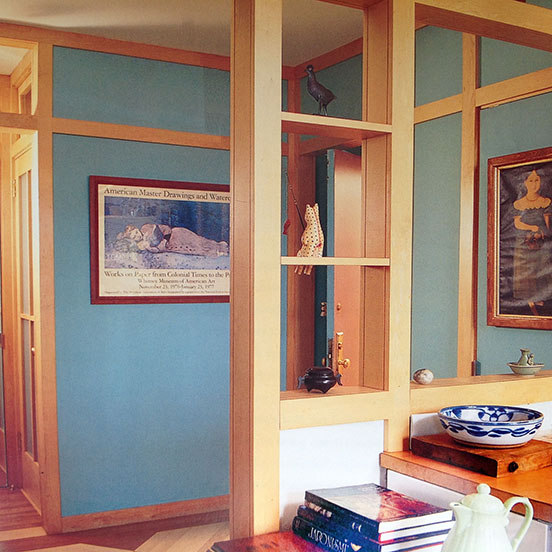 Here is a wonderful example where the principles of feng shui were used for Peggy's apartment in 1992 and 2013.
Here is a wonderful example where the principles of feng shui were integrated for this new home designed by Gary Rosard, Architect. After the home was completed, a feng shui blessing was performed to welcome the new family.
Residence Mamaroneck, New York
Guest Cottage Mamaroneck, New York
Here is a case study of how feng shui can make an impact on your space and your life. Heather and I was welcome to move and change this home located in Los Angeles. The intention and focus was to enhance "Relationship and Career" for this owner. After shifting the existing furnishings with these intentions, I am happy to report that the owner has moved out of this home, got married and is now enjoying a very musical career. This home is a wonderful example where the intentions were clear and also, we needed to work within the budget of time and money.
Apartment Renovation New York City
Here is a case study where an apartment located in the Upper East Side of New York City was going to be completely renovated. As the consulting feng shui architect and interior designer, this was the perfect opportunity to help with the initial design process and to create a Masterplan with intention. In this situation, the owner wanted to meet the girl of his dreams as well as to make an investment on this apartment. I am happy to report that both of his initial intentions were fulfilled. Also, take the time to view the video where this apartment was featured in a home makeover show "Gimme Shelter" as well as a TV newscast illustrating the completed apartment.
During our lovely vacation in Antigua, we met a very interesting person, Raymond.
From our initial meeting with Raymond, it was clear that he was asking for guidance for his life. So, we did a feng shui consultation for him where it was an incredible experience for all, including ourselves.