office & corporate
Here are some examples of my office and corporate projects.
Please choose a particular office and corporate project at the right of this introduction.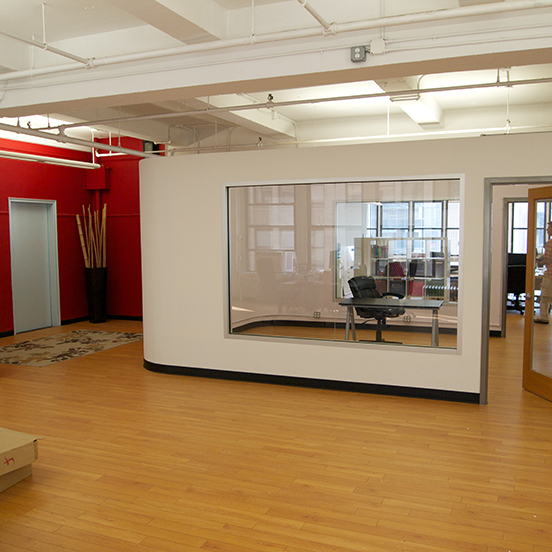 Setting-up Your Home Office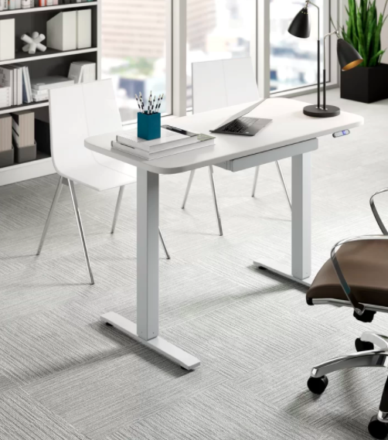 TaiPing Carpets, NYC – 2018
These series of pictures show the feng shui orange peel blessing ceremony for TaipPing Carpets for their new offices now located on West 17th Street.
I am very honored for TaiPing to call upon me to do the feng shui consultations for their first flagship showroom located at Union Square in 2007 and 10 years later when they moved to their new spaces on West 17th Street.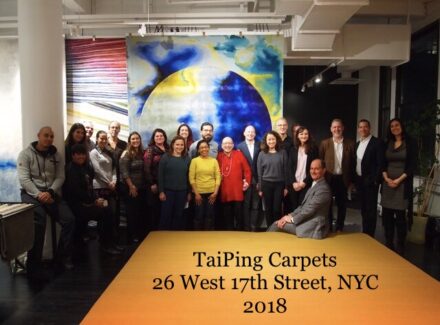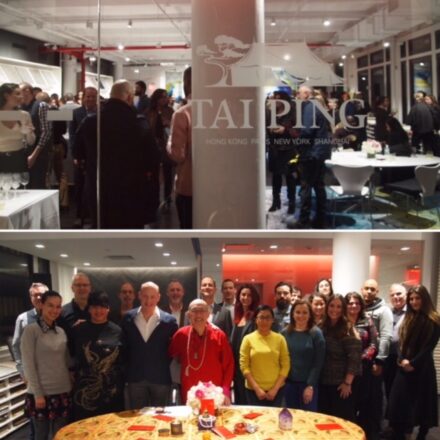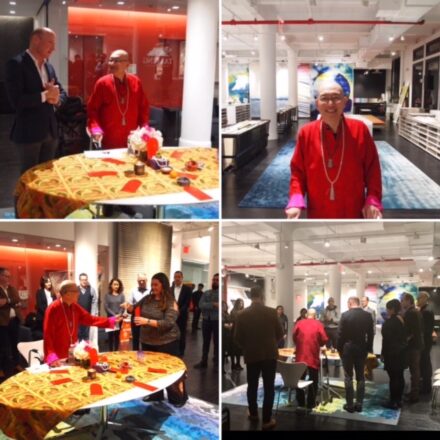 Headquarters for Filippo Berio Olive Oil, New Jersey – 2010
I had the wonderful opportunity to work with Tom Mueller, CEO, of Salov NA to act as both feng shui master as well as the architectural consultant for his new offices located in Lyndhurst, New Jersey. These are pictures of his office during the course of construction from March thru May 2010.
The colors chosen to accent key locations in the office were based on the Filippo Berio Olive Oil label – green, yellow/gold and red. Tom's office and the guest conference room located in the "wealth/power" areas had their accent walls painted green. The wall adjacent to Tom's new office was painted yellow/gold to highlight the CEO office and executive suite.
From the feng shui perspective, green symbolized "new beginnings" and "prosperity", yellow symbolized "earth" and red symbolized "fire" energies. The red paint was deliberately chosen for the prominent columns within the office by using Benjamin Moore "Million Dollar Red".
Image #2, at right, shows the new office nearing completion.
[popeye ids="779,780,781,2432,2433,2434,2435,2436,2437,2438,2439,2440,2441,2442″]
Tai Ping, New York City – 2007
James Kaplan, the chief executive of Tai Ping, a high-end carpet company based in Hong Kong, knew exactly what he didn't want when he began to think of a United States headquarters and flagship showroom. There would be no piles of smelly rugs on the floor and no pushy sales representatives, and the space wouldn't be in a building with other rug wholesalers. When architects and designers stepped into the new showroom, they might not know immediately what was for sale, but they would know it was luxurious.
"We designed the space to look like it could be a museum or an art gallery or a high-end clothing store," Mr. Kaplan said. "We wanted people to walk in and understand nothing other than that it was a luxury brand environment."
The space also has the feel of an artist's atelier, where design professionals can create customized rugs in wool, silk, linen and other premium fibers like cashmere. Wholesale custom orders make up a majority of Tai Ping's business around the globe.
"It had to feel closer to a design studio than a warehouse," said Matthew Baird of Matthew Baird Design, the architectural firm in Manhattan that was responsible for the project.
According to Mr. Baird, who had never designed a showroom before, this 12,500-square-foot, J-shaped space blends Tai Ping's Chinese heritage with references to its New York location, on the fourth floor of a six-story building at 860 Broadway at 17th Street. The landmarked building, circa 1880, has views of Union Square and was home to Andy Warhol's Factory in the mid-1970s. Tai Ping's space was previously occupied by a dot-com business.
The design also had to help establish Tai Ping in the United States as a luxury brand exported from China. (Another is the fashion label Shanghai Tang.)
The design concept was inspired partly by Chinese courtyard houses that have a series of layers, according to Mr. Baird, who studied them extensively in preparation for the project. Rooms become more private as you pass across each threshold from one to the next. At Tai Ping, the transition from room to room is made softer by glass partitions, some frosted or opaque, that temper light and shadows and naturally slow the pace of movement, Mr. Baird said.
The rug company's first, most public layer is the reception area. Using dark wood floors and paneling, it is filled with the most literal Chinese references. A hollow brick from the Han dynasty sits in a niche opposite the elevator; tea canisters with cuneiform characters line one wall of a small, glassed-in kitchen carved out of the Broadway side of the room. The company logo, designed by the Wallpaper magazine founder Tyler Brûlé, is discreetly etched in the glass partition that separates the kitchen and a small main waiting area.
More cuneiform is chalked onto small blackboards on an opposite wall, while a strategically placed ming tree redirects energy according to traditional feng shui principles. (Those principles also dictated that Chinese coins be buried under the floor at the entrance.) A feng shui master, R. D. Chin, consulted on Mr. Baird's design and blessed the project when the first phase, the showroom area and some executive offices, was completed in the fall of 2005. That was the same year that Tai Ping, a 50-year-old business, entered the United States market. The final phase of the project, executed by the Alcon Builders Group, will be completed early this year.
An ebonized wooden double door, ornamented with a traditional Chinese moon motif in tombasil (white bronze), opens onto the main showroom, where Mr. Baird let the New York references speak for themselves. Light from six large windows highlights the original late 19th-century architectural features, like 12 1/2-foot exposed brick vaulted ceilings, hardwood floors, wooden baseboards, cast-iron radiators and elegant, narrow fluted columns. The proximity to Union Square adds to the sense of place, according to Mr. Baird, whose 10-person firm works on a mix of commercial and residential projects.
"The way the showroom focuses on those exquisite views is what brings New York into it."
Against one exposed brick wall, a white, late-18th-century Swedish settee adds a decorative flourish to a rather stark, contemporary room dominated by the geometry of white columns, a wall of white built-in display units designed by Mr. Baird to hold colorful carpet samples, and workstations in clear and white curved acrylic that Mr. Baird also designed for the showroom. The furniture is on casters to allow for more flexibility; samples of tufted wool in 500 different colors pop out of the "pom bar," or sample box, which is set into the top of some of the workstations so designers can work with them as easily as possible.
Piles of rugs are conspicuously absent. In their place, one or two colorful styles are on the dark-stained hardwood floor. A single carpet hanging against the far wall gives the room the aura of an art gallery; the carpet is suspended from a system of cables designed to hold scenery for theatrical stage sets — another New York reference.
Multiple rugs can be suspended on and slid along five, 70-foot-long tracks. The same tracks extend behind glass walls in two conference rooms, where rugs can be changed or moved at will to suit a particular client's taste, or just to refresh the color scheme. They stand in contrast to the rooms' midcentury modern furniture (designs by Eero Saarinen and Ludwig Mies van der Rohe). And in the smaller of two conference rooms, the rugs are the only décor.
The larger conference room is divided from the showroom by a wall of large colorful thread spindles arranged between two panels of glass, clear on the showroom side and translucent on the conference side. The afternoon sun creates an unusual abstract tableau of light and color.
Administration, sales and a storeroom occupy the far end of the offices, the last phase to be completed. Open-plan cubicles are being configured to accommodate a doubling of the sales staff over the next few years. Currently, 35 people work in the headquarters.
The conference rooms are part of a grouping of glass offices that include that of Mr. Kaplan, the chief executive. Mr. Baird said he chose the glass partitions to reinforce the contrast of contemporary materials, shapes and furnishings with the traditional brick and cast iron of the office's shell.
A line of about a dozen fluted white columns runs parallel to the glass screen along one side. The effect is the illusion of more space in a long, narrow leg of the layout while slowing the move from one layer to the next, in the spirit of the Chinese courtyard houses. Bright, patterned Tai Ping rugs in each office are a bold statement among the subtle neutral colors of the midcentury modern furnishings. Yet they maintain a supporting role in a design that Mr. Kaplan calls the "anti-showroom."
"The product was almost secondary to the aesthetic of the showroom."
RD is mentioned, in this New York Times article, as a design consultant for this project.
[popeye ids="703,702,705,706,707″]
Standard Chartered, NYC – 2003
Finance goes Feng Shui, By Coeu Carr
As volatile economic times mess up corporate balance sheets, some companies have taken to using the ancient Chinese practice of feng shui to at least rebalance their energy and workplaces.
Increasingly popular as a way to order personal living space, the 5,000-year-old system of feng shui (pronounced fung schway) has long been used in business settings.
According to its tenets, an unobstructed "chi," or energy, pathway allows money to flow in freely.
The New York outpost of London-based Standard Chartered Bank is no stranger to feng shui.
"The principles are firmly embraced by our global counterparts," said Nancy Wisniewski, its business planning manager for global markets.
When Standard Chartered acquired its one-floor raw space at Madison Avenue and 23rd Street — it had previously operated from 7 World Trade Center — the company hired R.D. Chin, a Manhattan-based, feng shui practitioner, as well as a licensed architect.
The author of "Feng Shui Revealed," Chin worked off architects' blue prints, guided by feng shui's "bagua" — an eight-sided configuration containing nine specific life areas, among them fame, creativity and knowledge. And, of course, wealth.
"Traders by heart are superstitious, so we wanted to apply feng shui principles to bring maximum prosperity and harmony into the trading room," Wisniewski said.
After Chin chose, from a feng shui perspective, the most appropriate spot for that room, he positioned the other departments housing Standard Chartered's other employees.
Most of Chin's recommendations for the trading room involved infusing a substantial dose of feminine elements, represented by water, to balance that area's data screens and sometimes aggressive and volatile trading activity.
The most stunning enhancement was a massive, 500-gallon, salt-water aquarium. According to feng shui, both water and fish — in multiple of nine — are money magnets.
The fish tank, built into and extending across a third of one of the trading room walls — it also extends into the main area for other employees to enjoy — is "definitely the cornerstone," said Wisniewski. "It is probably the most beautiful fish tank you'll ever see."
Chin also has periodically stopped by for some fine tuning. Most recently, he effected a calming, feminine, three-foot-diameter, solid-blue circle onto a pair of double doors behind which sits the electrical closet.
Chin insisted it's simple: "If people feel great in their space, it in turn will enhance business."
[popeye ids="804″]
Standard Chartered, NYC – 2012
These series of pictures show the feng shui blessing and orange peel blessing ceremony for Standard Chartered Bank prior to construction for their new offices.
For a description of the pre-construction blessing click here.
[popeye ids="2350,2349,2348,2347,2346,2345,2344,2343,2342,2341,2340,2339,2338,2337,2336,2335,2334,2333,2332,2331,2330,2329,2328,2327,2326″]
Jan H. Brown Law Offices – 2015
It was a pleasure to do the design for these offices located on the corner of 30th Street and 7th Avenue in midtown Manhattan.
[popeye ids='2818,2815,2816,2817,2814,2819,2820,2821,2822,']
Minko Law Offices, Brooklyn, NY – 2014
[popeye ids="1875,2318,2317″]
Harlem Chi Community Acupuncture Clinic,New York
[popeye ids="1876,1877,1878″]