press on R.D.
Here are some articles about me.
Please choose a particular link at the right of this introduction.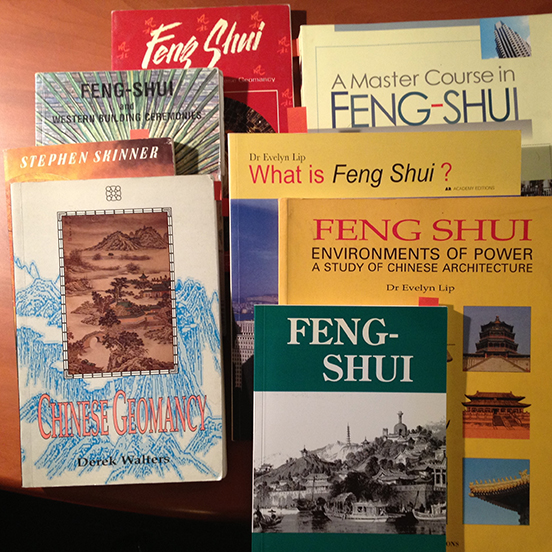 A Beach House With a Focus
on Harmony
The owners of this Westhampton Beach home enlisted a feng shui architect to help them design a modern beach house with ch'i energy and balance.
Eli Katz, who works as an independent stock trader, purchased the property in 2001 for $1.5 million. In 2007, Mr. Katz and his wife, Janis Altman, decided to tear down the old house and rebuild on the property.
During the planning stages, the couple brought in feng shui architect R.D. Chin, who helped to determine the bed placement within the new home's four bedrooms. He also assisted with choosing the materials, colors and flooring for the home.
"Their house is basically a white house," said Mr. Chin. who suggested the couple use orange and yellow accents to balance the home. "If it was too white, it creates disharmony."
Mr. Katz made other changes based on Mr. Chin's recommendations. "We wanted a light shade of wood floors and he said you need dark wood floors to ground the house," Mr. Katz said.
The couple spent more than $2 million on the three-story home, which was completed in 2009. It covers some 4,054 square feet and has 4 ½ bathrooms.
At the front entrance of the house, which overlooks the ocean, is a waterfall meant to bring prosperity. There's also a heated pool, elevator and fireplace, a contrast of the water element. Inside, light from the floor-to- ceiling windows pours into the angular home.
Town & Country Real Estate agent Joan Duval, one of the brokers with the listing, says that while the use of feng shui isn't an overwhelming trend, she thinks it's slowly catching on with home owners.
The home has an open listing and is priced at $5.3 million. It has been reduced by 14.5% since it was first listed in December 2009 for $6.2 million.
Even in Modern New York, Ancient Chinese Feng Shui Practices are invoked by a surprising number of people who hope they can bring the forces of luck, prosperity and happiness to a building.
Chi & Cheerful
By Chris M. Junior
Generally the mark of a good businessman is being able to keep an open mind and to embrace concepts others overlook. And maybe that's why Donald Trump called in feng shui masters Tin Sun and his daughter Pun Yin during the development of his Trump International Hotel & Tower at Columbus Circle in the mid-1990s.
Trump wanted to incorporate the principles of feng shui into the design of the tower. Feng shui approaches and disciplines can vary depending on the practitioners, but the basic goal is the same: to balance and maximize the energy in a given environment. After interviewing several feng shui practitioners, Trump went with Tin Sun Metaphysics, run by Yin and his father.
Presented with one of the biggest opportunities of their lifetime – a chance to gain respect and massive exposure for feng shui in the Western world – Yin and Sun felt the need to be totally upfront with the real estate mogul.
"My father had me translate to Mr. Trump, 'You either do it our way – not half way – or else we're not doing it,'" the 45-year-old Yin recently recalled from her Chinatown office. "Because it wasn't just a project of ours, it was the dignity of the Chinese culture, and we take that so seriously. I had to translate that; my father forced me to because many generations were on his shoulders."
Given the success of his hotel and tower, Trump has taken into consideration the role played by feng shui.
"I would guess that it might have made a difference," Trump says. "It certainly didn't hurt us in any way. Feng shui creates a balance that I believe adds to the comfort zone of rooms and space, and that is felt by guests and residents."
Feng shui has continued to be accepted and embraced by the American mainstream, both commercially and residentially, with the New York metropolitan area among the receptive regions. But what exactly is feng shui, and what does it do?
Considered to be an art and a science, feng shui (the proper Mandarin pronunciation is fung shway, meaning wind and water) is a philosophical system with Chinese roots that dates back some 5,000 years.
Feng shui is about the interpretation of the universe's energy ( also known as chi and pronounced chee) in a particular space and balancing that energy through specific placement of items in the given area.
Yin and her father practice what she refers to as "traditional feng shui," and that's what was applied to Trump's New York tower project. Taking into account the five elements recognized by the Chinese (wood, fire, earth, metal and water) and then balancing them, as well as using a luo pan (also known as a compass) to determine the energy from each direction, Yin arrived at some important design decisions.
One was to move the building's entrance so it faced Central Park instead of Columbus Circle. Yin's reason? To capitalize on the park's positive energy and bring prosperity into the building. She also suggested what is commonly acknowledged as one of the tower's defining elements: the exterior global sculpture.
In terms of feng shui, Yin explains, Central Park is the green dragon with a pearl in its claw, and the dragon is associated with New York's wealth, power and the positive energy. Geographically, the globe's location in relationship to the park, along with the two feng shui blessing ceremonies Yin performed, created a theme she calls "releasing of the pearl by the dragon." In doing so, Yin says, "We attracted the good fortune from the green dragon onto the immediate site to benefit not only Trump International Hotel & Tower but the meridian along the path going downtown.
'The real feng shui that I practice is individualized and customized – it's not something you can get from books and classes," adds Yin, who trained for 15 years and has been practicing for 20. "Each of the cases has different structural characteristics that affect what type of energy it receives and how the energy flows through the environment."
In applying feng shui to a commercial or residential interior, having a lot of space generally is a good idea, according to Yin. But there is such thing as too much space in feng shui, and the excess can contribute to "hollow energy on the inside."
"What we recommend a lot of the times are very minor things – inexpensive, easy things that have nothing to do with structural [design], and yet they have such great effect," Yin says.
She cites the placement of artwork as an example.
" Many of my clients have all the means to buy the most exquisite artwork, but sometimes this artwork has negative connotations – a lot of points and arrows," Yin explains. " Those contribute to negative energy … but if people really want it, there are directions that they could be placed."
As a feng shui architect, R.D. Chin also deals with direction and placement in his work. Unlike Yin, though, Chin did not begin feng shui training as a child. A third-generation Chinese American born and raised in Massachusetts, Chin was in his late 30s when he was introduced to the practice in the early 1990s through a book from a co-worker. He later studied feng shui with master Thomas Lin Yun, who Chin says draws from traditional Chinese philosophies while also incorporating some Western touches, such as the use of crystals and mirrors. In 1993, Chin founded Space Alignment, a New York City feng shui architectural/design practice.
With his feng shui consultations, Chin begins and ends his sessions with a personal touch by ringing Tibetan bells and conducting brief meditations in order to "open and close the energies." The process he follows includes using a bagua (ba-gwah), an eight-sided guiding tool that indicates the yin and yang energies of the five elements, and determining the energies of the space with relation to the chi of the client.
"I like to talk to people about how they truly feel in their space," says the 56-year-old Chin, the author of Feng Shui Revealed. "It's really about the energy. Rather than saying North, South, East, West, I would ask, 'Are you an early morning person, or are you a late afternoon nightbird?' So if you are an early morning person, let's make sure that the best room for you to work in is in the East because that's when you want to have your best energy. If you're a night person, let's put all of your rooms on the West side, in the afternoon, because that's where you like to work best."
Chin also takes a building's history into consideration when applying feng shui. Seated in the conference room of his Manhattan office, he recalled a recent client who purchased a townhouse in Weehawken, New Jersey. The property had been foreclosed – not a good thing from a feng shui perspective, Chin says.
So he did a blessing to change the building's chi. Chin opened all the doors and windows, created an altar with fabric and candles and conducted a meditation imagining that the energy of the Hudson River was coming through the basement, through each floor and up to the roof – what the calls "breathing new life into the building." The process also included throwing blessed orange slices and rice around the entire house.
When the new owner, engineer John Chen, returned the next day to clean things up, he felt there was a difference to the townhouse's chi.
"I'm very analytical and very scientific, so this feng shui stuff is a stretch for me to try and think about it," Chen says, "but the energy was definitely a lot lighter."
A definite concern among feng shui practitioners is the impact underground railways have on an environment. But despite miles and miles of subway and train tracks running underneath Manhattan, there are feng shui ways in which to ground a city office or home. To stabilize the vibration and energy at a bank on Park Avenue, Yin used stones and plants. Chin says his approach to grounding a Manhattan apartment might include placing an earth-produced item such as a crystal in a corner.
When feng shui was recommended to Manhattan-based strategic business development consultant Billie Sutter for her Hamptons home, she deemed it "too esoteric" at first. Feeling as though there was nothing to lose by looking into it – she tried unsuccessfully for years to sell the charming home in Water Mill, New York – Sutter met with Chin and liked him right off the bat. A week later, she followed through on everything he suggested in his consultation.
Sutter says the house's energy changed as a result, and shortly thereafter, she received two bids on the house, one of which she accepted.
In her mind, the Hamptons property sold because of feng shui.
Looking back at the house, Sutter says, "The people relationship corners of the house were not in harmony, and by adding color and shifting furniture around, it changed the flow. And in changing the flow, it created another energy.
"You'll sense it," adds Sutter, who also had Chin apply feng shui to five of her offices and two of her New York apartments. "You're dealing with invisible as well as visible energy."
Feng Shui and The City
Tall. Unique. Beautiful.
New York City's buildings can described in myriad ways, but which structures have sheng chi (good or lucky energy), and which ones are saddled with sha (bad or unlucky) chi? Manhattan-based feng shui practitioners Pun Yin and R.D. Chin provide their perspective on Big Apple buildings new and iconic.
For feng shui tips and information, visit Yin's Feng Shui Matters blog (http://punyin88.wordpress.com/), Yin's official site (www.punyin.com) or Chin's official site (www.rdchin.com).
Feng Shui Comes to SoHo
– The New York Sun
Wind, Water, and Interior Design:
Feng Shui Comes to Soho
By Yael Kohen
Staff Reporter of the Sun
The steel elevator of this 4,300 square foot Soho loft opens to a calming yellow wall and a cavernous space punctuated only by a row of 19th century unfinished columns and unfinished brick walls. The Broome Street apartment, one of three owned by Brazilian painter Junia Neiva, is meant to be a pairing of old and new and, she says, a meeting of East and West.
Ms. Neiva called on a feng shui master to make sure these $3.9 million loft spaces aren't just trendy but, more importantly, spiritually balanced.
Feng shui has been an integral part of Chinese construction for centuries. It means wind and water and a feng shui master is supposed to design space and place furniture in a way that creates unbroken energy flows. "You walk in and say 'ahhh,' it just feels good," said Insignia Douglas Elliman vice president Ed Hardesty, one of loft's brokers.
According to Ms. Neiva, every element from the color of the rooms to the placement of master bedroom was given special care. Yellow represents energy. Rose signifies majestic mountains and is meant to enhance the apartment's energy flow. While typically a feng shui master also places furniture – puts a desk where creativity can flow more easily – for example, Ms. Neiva decided to leave that up to the buyer. She didn't say whether buyers could contact her feng shui master for help in that department.
R.D. Chin is an architect, designer, and feng shui master. He has worked on numerous lofts and said that since September 11 business has picked up as New Yorkers have turned to their homes for solace and warmed to the idea of rebalancing their life energy by redecorating their apartments. "After 9-11, I got so many more phone calls because they realized that their space has to be their castle," Mr. Chin said. Since the September 11 attacks, Mr. Chin said his business has increased by 25%.
Feng shui has long been an important component in construction in Asia. In Hong Kong, the Hong Kong Shanghai Bank building was constructed with feng shui energy in mind. Its escalators rise at different angles to better take advantage of the energy from surrounding hills. More recently, the New York branch of the Standard Charter Bank, a British bank that deals primarily in Asia, hired out Mr. Chin to design their 23rd St. location after the bank, formerly housed in the World Trade Center, was displaced. Standard Charter's head of the corporate affairs for the Americas, Rory Hayden, said the city's branch of the century-old bank has abided by the principles of feng shui for the past 20 years, including their time in the World Trade Center. Standard Charter did not lose any employees when the towers fell and some employees felt, Ms. Hayden said, that good feng shui was their savior.
For Ms. Neiva, a devout feng shui enthusiast, the art is hardly a mere superstition brought on by the September 11 tragedies. She started construction of her building more than two years ago. Since then, even Mr. Hardesty, a broker of the loft, has jumped on the bandwagon. Mr. Hardesty can now count himself among those New Yorkers who turned to feng shui to find some inner peace after the September 11 attacks. Mr. Hardesty, who lived directly across the street from the World Trade Center and whose windows were blown to bits, said after the attacks he and his pregnant wife decided to leave the city for a quieter life in Westchester and asked Mr. Chin to redesign his new home. "I really think it makes a difference," Mr. Hardesty said, adding that even his boss hired Mr. Chin for his services.
Ms. Neiva agrees, even if she opted to exclude Mr. Chin's Buddhist blessing. Instead, Ms. Neiva opted to sanctify the space herself, by burning sage along to the soothing sound of bells, Ms. Neiva strolled through her entire building – from the basement up – verbalizing positive thoughts. "I wanted to have the best energy possible for everyone," she said.
Please watch the video about the Broome Street building
Feng Shui for Standard
Chartered Bank
– New York Post
Finance goes Feng Shui
By Coeu Carr
As volatile economic times mess up corporate balance sheets, some companies have taken to using the ancient Chinese practice of feng shui to at least rebalance their energy and workplaces.
Increasingly popular as a way to order personal living space, the 5,000-year-old system of feng shui (pronounced fung schway) has long been used in business settings.
According to its tenets, an unobstructed "chi," or energy, pathway allows money to flow in freely.
The New York outpost of London-based Standard Chartered Bank is no stranger to feng shui.
"The principles are firmly embraced by our global counterparts," said Nancy Wisniewski, its business planning manager for global markets.
When Standard Chartered acquired its one-floor raw space at Madison Avenue and 23rd Street – it had previously operated from 7 World Trade Center – the company hired R.D. Chin, a Manhattan-based, feng shui practitioner, as well as a licensed architect.
The author of "Feng Shui Revealed," Chin worked off architects' blue prints, guided by feng shui's "bagua" – an eight-sided configuration containing nine specific life areas, among them fame, creativity and knowledge. And, of course, wealth.
"Traders by heart are superstitious, so we wanted to apply feng shui principles to bring maximum prosperity and harmony into the trading room," Wisniewski said.
After Chin chose, from a feng shui perspective, the most appropriate spot for that room, he positioned the other departments housing Standard Chartered's other employees.
Most of Chin's recommendations for the trading room involved infusing a substantial dose of feminine elements, represented by water, to balance that area's data screens and sometimes aggressive and volatile trading activity.
The most stunning enhancement was a massive, 500-gallon, salt-water aquarium. According to feng shui, both water and fish – in multiple of nine – are money magnets.
The fish tank, built into and extending across a third of one of the trading room walls – it also extends into the main area for other employees to enjoy – is "definitely the cornerstone," said Wisniewski. "It is probably the most beautiful fish tank you'll ever see."
Chin also has periodically stopped by for some fine tuning. Most recently, he effected a calming, feminine, three-foot-diameter, solid-blue circle onto a pair of double doors behind which sits the electrical closet.
Chin insisted it's simple: "If people feel great in their space, it in turn will enhance business."
Feng Shui: Earth, Wind & Fire
– Prospect Magazine
Feng Shui
By Helen Stewart
How is your ch'I flowing today? Perhaps you need to speak to feng shui architectural design consultant, RD Chin.
"Feng Shui is like acupuncture for your space," says feng shui master RD Chin, in Scotland to lecture at the university of Dundee on 'Practical Applications of Feng Shui Principles for Today's Architecture and Urban Planning projects.'
"With acupuncture, needles are placed into the body to help move the energy within the body," he says, "Feng shui uses the furniture and the furnishing – the artwork, plants, etc – to help you to enhance the flow of energy within your space." He is absolutely passionate about his subject, feeling that his role is to integrate Eastern and Western thinking. "I was born in the West, however, I have an Eastern cultural heritage. I see myself as a teacher, I feel a need to explain to people how use of space affects the quality of our lives, and not just with my conventional toolbox marked 'architect', 'planner' and 'interior designer'."
A third generation Chinese-American, Chin trained and worked as an architect with Paul Rudolph before expanding his knowledge of interior design under Nina Hughes. He then trained in feng shui and continues to study under the tutelage of Professor Thomas Lin Yun in the tradition of Black Sect Tantric Buddhism. Chin is the founder of Space Alignment, a feng shui architectural & design practice n New York and feng shui Space Design in Amsterdam. The Black Sect form of feng shui is most commonly practiced in the United States and maintains many of the principles of the traditional schools, but is perhaps not as rigid in its interpretation. It seeks to combine modern Western knowledge of medicine, physiology, psychology, architecture, ecology, the art of colour and many other social sciences. Practitioners use feng shui tool known as ba-gua to analyse and evaluate a room, house or tract of land. It is simply an octagon with three different trigrams (three-part figures) assigned to each side, each denoting particular characteristics. The middle is associated with balance, with fame assigned to the top side, then marriage/commitment, children/creativity, helpful people/travel, career, knowledge, family, and finally, wealth/power. This shape is superimposed onto the floorplan of a room in order to establish the various areas of importance, before going on to focus on the reasons for the consultation or the specifics of the space itself. "My Chinese teacher says that at the beginning of a consultation we are like blind men trying to define an elephant," he laughs, but he wants the practice in general to be taken more seriously. "Those schooled in the West may still think of feng shui as so much smoke and incense, but the need is growing for another component within architecture and interior design, one that focuses on the individual and relates the objects within our spaces to our conscious and unconscious minds."
The energy, or ch'i, that feng shui seeks to harness is considered in traditional Chinese thinking to be the universal force or the cosmic breath that all living things are thought to possess. Feng shui practitioners believe that ch'i flows like water and is affected by the area through which it moves, in turn profoundly influencing our lives. The 4,000 year-old concept of ch'i – that there is life in everything – now finds itself borne out by the assertion of modern physicists that all matter contains energy.
Feng shui – meaning wind and water – can be viewed as a melding of philosophy, architecture, landscaping and interior design. It originated as a means of sitting villages, which were often nestled against the mountains and positioned to face the sun. The mountains provided shelter while the sun provided heat, as well as an indicator of the time of day. It wasn't only the Chinese who noticed that it was a good idea to take account of the surrounding environment when it came to building a home. Indeed the universal application of 'the art of placement' is something RD is very keen to stress. "Obviously Scottish crofters learned where the best place was to plant certain things at certain times, it's simply that the Chinese evolved a structure to pass on this learning. Nowadays, when so many of us live in cities and travel in cars, we have become disconnected from the power of nature. We no longer need to be in tune with the land in order to predict when the next big storm is coming, but our immediate environment still impacts upon our behaviour, even if we spend our days sitting behind a desk."
Chin considers that the main distinction between consulting a feng shui expert rather than an interior designer is that personal issues are discussed, which would seldom be considered within the Western interior design discipline. "I can't do a consultation without the client. WE need to have discussed their aspirations, their lives, their likes and their dislikes. Then we look at their home to interpret existing associations between their goals and the features in the house. The basic drives, whoever you're speaking to and wherever you're speaking, are always money, food and sex." So to those brought up in the Western tradition that social cues may be different, but the social pressures are the same. The difference is that if you know about feng shui, you have a mechanism for managing those pressures. "Take the situation where maybe my finances aren't in the best of shapes, what can I do about that?" Chin explains. "First of all, rather than burying my head in the sand, I must take steps to address the situation. I know I have to take action, but what action? For me, I have to do something to my space, something physical, to create something which acts as a reminder for me to deal with the problem and to keep dealing with it." Perhaps this would mean hanging a string of Chinese coins in the wealth and power corner of the home, the idea being that on passing this Eastern icon of prosperity, members of the household would be reminded to take their financial responsibilities seriously. "Doing feng shui as an architect is my of saying to people, ' With a positive approach, you can change your way of life, you can change your way of thinking.' In a way, feng shui should be about creating guidelines that can be used to start a discussion with yourself. It's not my role to be rigidly saying, 'you have to do this, you must live this way."
Chin feels that many people, especially good interior designers, naturally know feng shui. "Sometimes I go for a consultation and there is nothing to move because they already did everything right by instinct." He's delighted when that happens, especially as it's not often enough to make him redundant. "I'm not worried," he smiles, "I reckon there's plenty of work to be done."
Space Centered
– Inc. Magazine
The Inc. Life
Space Centered
Feng Shui, restoring balance at an office near you
By Brett Martin
There comes a point in a discussion of the precepts of feng shui – the ancient Chinese discipline of environmental design – when the eyes of a nonbeliever tend to glaze over: "CEO shouldn't sit next to the door." Okay, that makes sense. "Your desk should be near a window." Yes, yes. We're with you. "Don't use toxic materials." Well of course. "Place a red cloth under your phone, and money will come in." Come Again? It would be tempting to write the whole thing off as a wacky New Age trend that elicits snickers were it not for the fact that so many un-wacky people seem to be taking it seriously. British Airways and Virgin Atlantic, as well as a number of smaller businesses, have spent thousands of dollars beyond design expenses on a consultation. Boston based ad agency Modernista (of Hummer campaign fame) imported a consultation from Taiwan to assess its two 5,000 square-foot lofts. Now wind chimes tinkle gently from several corners, fish tanks and clocks occupy various spots, and the employees sit in quadrants based on their times and dates of birth and the points of the compass. "There was prime real estate lost," says co-founder and creative director Lance Jensen. "The finance guy was stuck in the middle of the room, which didn't make him too happy." Nevertheless, Jensen considers the consulting fee of $1000 money well spent. "It was a bonding experience for the agency," he says, presumably leaving out the stranded finance guy.
"When you're inside, it's sometimes hard to see the big picture. And I don't know if it was feng shui or the economy, but things certainly didn't get worse because of it."
Before you decide whether it's for you and your business, understand that feng shui involves more than rearranging furniture and buying goldfish. "It's as broad as engineering or architecture," says Alex Stark, a feng shui practitioner in Brooklyn, NY. "You could take 12 different practitioners and get 12 different versions of what it is." Practitioners do agree that feng shui involves connecting a space with natural forces such as light, sound, temperature, even topography to enhance energy flow in one's environment. The quality of the flow, or chi, can manifest itself in anything from profitability to productivity.
"A beam over a desk carries tension and compression, making you vulnerable to headaches," says Stark. "One Black Hat sect [the small but high-profit subset with a crystal-clutching image problem] cures is hanging bamboo flutes from the beam. In a corporate office you'd be laughed at. Instead, hang fabric panels from them, like Starbucks does." Whether they do so because they're shielding milk frothers from bad vibes is debatable (it might just be that exposed beams are unsightly). But feng shui isn't short of fans.
"It's no New Age fairy tale," says Ron Pompei, owner of New York City architecture firm Pompei A.D., whose desk once occupied the center of his company's space. "People were always interrupting me with problems. I was a nervous wreck. The consultant suggested putting an office manager there. Now I get more work done, and I'm more relaxed."
Feng shui isn't short of skeptics, either, who say that such suggestions by any other name are simply good design or common sense. "The design community is prone to fads on occasion," says Terry McDermott, of McDermott Planning & Design Inc. in Greenwood Village, Colo. "I'm old enough to remember when pyramid power was big. People were building pyramids in their homes out of sticks and sitting under them to 'glean the power.' This reminds me exactly of that. The tenets of feng shui says, 'Never put a cash register in line with the front door because money will flow out,' which is just another way of saying someone can run out with the cash."
A stricter system of accreditation would help, acknowledges Nurit Schwarzbaum, Northeast regional director of the International Feng Shui Guild. Anybody can hang out a shingle as a feng shui consultant (and there are those moonlighting as tarot card readers who do). But, she suggests, time may prove the discipline's best ally. "Other Eastern disciplines, like yoga or tai chi, seemed crazy when they first came to the West", Schwarzbaum says. "Now they're completely mainstream."
INSTANT FENG SHUI
Too cheap or skeptical to spring for a consultation? Here are a few things you can do to right wayward energy, as suggested by R.D. Chin, architect, interior designer, feng shui practitioner, and author of "Feng Shui Revealed" (Clarkson Potter).
Location, Location, Location: Desks should be placed in an "armchair configuration': Your back should be to the wall, with plants or cabinets on either side of you to create a safe, protective environment.
Let The Outside In: A feng shui principles equates water with money – a fountain or aquarium in your office fosters prosperity and wealth. Plants symbolize life and growth.
Assume The Position: Never sit in front of or with your back to a door or window, which leaves you exposed and vulnerable. Have a clear view of both, but without being in direct line of either. If your back is to the door, place a small mirror to reflect anyone entering your office. If your back is to a window, place something on the ledge or sit in a high-backed chair. No windows? Mirrors help, even if they'll never beat a view.
Color Me Skeptical? Offices should maintain a palette of colors from the elements of fire (red), earth (orange or yellow), water (blue), wood (green or brown), and metal (white or gray). A rainbow of Pendaflex files won't cut it, but walls and furniture in these colors will.
Look Up: Avoid desks located under beams, uneven or slanted ceilings. Or hang something that hides a beam, but "you have to have the right intention." So putting up, say, a disco ball wouldn't fix the problem? "Absolutely not."
The Ancient Chinese Art of
Feng Shui:
Arrange Your Home to
Enhance Health, Wealth and
Wisdom
– Interview with R.D. Chin for Spectrum Magazine
From a wholistic perspective, everything in life is important. Ancient Chinese culture was particularly sensitive to this realization, and great care was taken to embody wholistic and spiritual understanding in every aspect of life, from agriculture to healing, even to warfare.
A primary example of this sophisticated approach is the art of feng shui, which is the practice of adjusting one's immediate environment in order to harmonize the inner self as well as outward activities. Everything in our immediate surroundings has a physical and psychological effect on us – for good or bad – and the goal of feng shui is to achieve maximum health and well-being by enhancing the beneficial aspects.
As with many traditional practices, some of the prescriptions of feng shui – like painting doorways red to ward off "negative energies" – may, at first, sound ridiculous. But, upon closer reflection, these strange-sounding directives can be seen to embody deep psychological insights and a profound understanding of the natural world. There is much for modern people to learn from this ancient art.
For this issue we have interviewed R.D. Chin, a licensed architect and interior designer, who earned his civil engineering degree from Tufts University and his master of architecture degree from the University of Pennsylvania. A third-generation Chinese-American, Mr. Chin integrates his training in modern architecture with a knowledge of feng shui as practiced in China. He is now a professional feng shui consultant and architect in the New York area.
Spectrum: Feng shui is largely unknown to Westerners. Could you tell us about its background?
R.D. Chin: Feng Shui means "wind and water" in Chinese, and its goal is to harness and balance the chi energy in your living space. Chi is defined as the universal, life-force energy. Feng shui has been around for at least three or four thousand years. It originated as an agricultural tradition that recognized the importance of the surrounding environment.
Farmers always liked to have land that would expose their crops to the beneficial south winds. In addition, it would be even better to have mountains on the North, too, protecting from the north winds and any intruders. Best yet, would be to have mountains also on either side. So the thing was, with well-situated land, the crops grow well, the food is good, then the family has very good energy. With good energy, they will be healthy, wealthy and wise.
Feng shui is very powerful because it is the acknowledgment of man within the universal, natural forces. If you are in tune with the natural cycles and forces, then you're going to be in harmony and balance. If you know that there is a big storm coming, you can be prepared. Or, if you know the cycles of the seasons, and when it is the best time to plant and harvest. On an energetic level, feng shui acknowledges all the natural forces and allows you to be in tune with them.
In Hong Kong, they use feng shui on a majority of the buildings. You may have heard how the new Bank of China has caused a great stir among the people because the building is a pyramidal shape with sharp corners. This type of structure creates a lot of anxiety because of the sharp energy that is being projected toward the people, and they are becoming upset.
In mainland China, the government has banned the use of feng shui. My feeling is that they're afraid of the average person using these powers because that will usurp their authority. The government doesn't like to acknowledge the use of feng shui, but I am sure that they use it behind closed doors because they want to be sure they are in the right place.
It's easy to see how a farmer would be concerned about the winds, and take that into consideration in choosing a field location, but how would that translate to an urban situation?
To answer that, let me tell you about my approach to feng shui. What I have done is to integrate feng shui as part of my work as an architect and interior designer. I feel that feng shui is a very spiritual and wholistic way of looking at one's living or working space. Combining it with my professional background and experience, I believe, pulls this traditional practice into the present.
The first principle I teach people is to position the major piece of furniture so you will be facing the room entrance when using it. By doing that, you feel much more comfortable sitting in that position, whether at a desk or sitting in your favorite easy chair. While you are sitting there, you can see all the energies, or activities, coming toward you, and are very aware of everything going on around you. You feel much more in control. Ironically, this ability to see everything will make you less distracted.
If you were sitting at your desk with your back to the door, then over a long period of time, you accumulate stress from the continued, unconscious fear that somebody could be coming up behind you. This distraction will affect your focus and concentration on a day-to-day basis. So you may walk out of your apartment and forget your keys, or trip on the sidewalk, because you're not completely aligned with yourself. And, that could stem back to something as simple as the location of your desk.
That makes sense, because we evolved over millions of years in a much more dangerous and threatening environment. So we have this instinctual, unconscious need to be safe, and use all our senses to be alert for any unsuspected dangers.
That's right.
In interior design school we were always taught to locate the desk for an executive or president facing the door. That's why people are so intimidated to see the boss, because he's in the power position.
Have you noticed other ways in which modern design jibes with feng shui?
Let's take another example – bed location. It's always good to have the bed situation in the room so you're looking toward the door. To enhance a relationship between a couple, it is helpful to make sure that there is equal space on each side of the bed. That connotes equal agreement for the partners. If one side of the bed is against the wall, that could create a one-sided relationship, or, if you're a single person, you may not open up to a relationship. Modern design also suggests space on both sides of the bed.
In feng shui, peoples' ages – the cycle of growth – must also be considered. If you're an infant, it would be good to have the crib against the wall, because that will create more support. As one gets older and more independent, it would be good to have the bed position reflect that person's growing maturity.
Let's talk about the use of yin and yang in feng shui, and how it relates to the balance of the room, its shape, and the way the furniture is arranged. Yin and yang, of course, is the concept of balance – light and dark, heavy and light. For example, it's good to have a very yang space around your desk or kitchen, which have a lot of activity. But you want to create a very yin space for your bedroom, a very enveloping closed and nurturing feeling.
In a lot of my consultations in New York, I find that many people have their workspaces in their bedrooms. To me, that's too much of an imbalance of energy. I always try to find ways to create a separate place for work, if not physically, then, at least, visually. When you go to bed at night and always see a desk full of work left undone, that's going to affect your sleep. If your needed rest is insufficient, then that will produce lowered energy in the rest of your life.
When the Chinese are looking at chi, they're talking about the psychological as well as physical implications. Not just the cold and the wind, but the effects of our surroundings on the mind.
That's right. This is another principle that I present in feng shui. I say that feng shui is about clear intentions. If people are very clear as to the reasons why they are placing the furniture or artwork in their space, then people are going to feel much more comfortable in that space. That's the bottom line, creating harmony and balance in one's life. In a way, this is the intangible aspect of feng shui.
Why does some particular arrangement feel very comfortable? Because the people were mindful and conscious of why they placed the furniture in certain positions, or placed the artwork on the walls in a certain position. Their energies, attention, care and love in placing these things radiates from the room. Anyone work walks in the room will feel that something seems right there. What they're really feeling is that the people who live or work in this space are being very clear as to the reasons why they placed things where they did.
People feel the energy, although they might not be able to put their finger on it exactly. For example, say you went into a bedroom after a major argument with a couple. Even though the couple had finished their argument and walked out already, the minute you walk in you can tell there's something not right. It's comparable on that level.
You're saying it's not necessary understandable by analytical reasoning, but it resonates with peoples' intuitions and feelings.
Yes. The type of feng shui that I use, that of the Black Hat Sect School, is very powerful because it acknowledges feelings instead of only looking at the external factors.
So it's really an art involving the whole person, and the healthier and more balanced the person designing the space, the better it will be. You're dealing with intangibles.
That's correct. Now, feng shui can be very hard work. It is the concept of change, and people don't necessarily like change. This approach acknowledges change in a person's life, but it is done in a very balanced way, putting "change" in perspective. It's very much involved with emotions and feelings. If you can get a balance of emotions and feelings, then you can go through some of the difficult and major changes in our life. When one makes a change, it can sometimes be uncomfortable. But when you integrate that feeling, it moves you to the next level, whatever that may be.
Like taking your medicine; unpleasant, but sometimes needed.
Yes. One needs to be grounded to be a consultant in this school of feng shui, and a lot of meditations and exercises, such as chi gong, are used to accomplish that. It's important to be very spiritual in helping people, but we also need to be grounded in the work we're doing.
Whenever anyone has a feng shui consultant come to their space, when they compensate the consultant, they need to put the money in a red envelope, or a multiple of nine red envelopes. The reason for this is that the work of the consultant is considered sacred and powerful, because we are affecting peoples' lives. Money is a very powerful medium, and red is a high-power color. So by using the red envelopes, we are acknowledging the power and the integrity of the work that's being shared.
If there is a special request for something especially effective or strong in dealing with a situation, then they will have to get nine red envelopes to further acknowledge the power of the suggestions that are being recommended.
I think that if the average person in Western society heard that they were required to pay somebody with a red envelope, they would think it was ridiculous. But such things may have effects even though we don't know the causes.
For example, I heard that in feng shui it is recommended to put a mirror at the home entrance way, which will supposedly keep out "evil" chi. So, I thought about what that really might mean. I know that when I enter a house with a mirror there, I usually check to see how I look. So having the mirror there would give any guest entering a chance to self-reflect – to see themselves as others see them, and think about their appearance and mood. Then, they can make themselves more presentable on many levels. If they looked in the mirror and saw themselves looking angry or worried, they could attempt to calm down before entering. Thus, the "negative" chi that they might be bringing into the house would be lessened.
That's a very good way of putting it.
In modern sense, if you put a mirror in the hallway, from the living room you could see who was entering. In a way, it would create a security device.
Mirrors can mean different things. Another power of mirrors is that they help reduce stress, which may relate to what you said earlier.
When you're working in your office or space for a long time, you need to take a break. And, when you take a break, you either look out the window or take a walk. What you're really doing is relaxing your eye muscles by looking at much further horizon line. So physiologically, if you're relaxing the eye muscles, then you're reducing stress. By having mirrors in an appropriate position in the space, you can create a much further horizon line for the eye to focus on, and stress is lessened.
Mirrors also are thought to open up opportunities. When you think about it, if you reduce internal stress and tension, then you'll feel much more relaxed, and this will create opportunities. For example, you think of more ways to deal with problems.
On a symbolic level, I feel that mirrors are reflective of the truth of the situation. A mirror could be used in a symbolic way to acknowledge truth in one's life. How far do you really want to look at yourself to see what needs to be changed in order to come back in balance?
Another Chinese feng shui prescription is to put mirror on the wall behind the kitchen stove burners to create wealth. The idea is that when you double the number of burners by doubling the image, you're doubling your money.
My interpretation is that when you double the amount of burners, you double the amount of food. When you have lots of food, then you have very good energy, and can be very productive.
So it's a symbolic thing. You're not really doubling the burners, but you're somehow laying a psycho-energetic path for that to happen.
Also, there is another possible effect. Usually stoves are positioned in the kitchen so the cook's back is always to the door. If you distract the cook, and he doesn't see who's coming from behind him, he's going to burn the food, which will affect the family's health, which will then affect the family's finances.
Another thing is that mirrors behind a stove would get dirty very easily. The more careful the cook was while stirring the pots, making sure they didn't boil over, etc., the cleaner the mirrors would stay. It would give incentive to use extra care and orderliness in the kitchen, which would translate into healthier food and healthier people, who could then earn more money.
Yes, that is correct.
When we incorporate ancient traditions in our life, it would seem very important to go into the mechanisms behind why they work, because these were set down by people living under very different conditions. For example, houses in ancient China did not have central heating or electric lights, so the room placements probably had a lot to do with maximizing heat and light from the sun at certain times of the day, and when people were doing certain tasks. This might not be as important today.
Are feng shui people writing books and sharing their discoveries about how to practice the art in modern times, or are adjustments happening more on an individual level?
Actually, there are a lot of feng shui books coming out now. I'm in the process of writing a book, and have just signed a contract. It will be case studies showing how feng shui principles will apply in the home.
Going back to what you were saying about how things have changed from the conditions in ancient China, there are still certain core things that affect us. For example, beams. Beams are not good elements. If there is a beam over your bed, that could cause headaches for you. Or say the beam is going lengthwise over the bed, that could be a divisive factor for a couple. There is one story of a couple who could not conceive, but when they shifted the bed away from a beam, they did.
How might that work?
I think this stems from the long-standing human experience with earthquakes. The first thing to come down are the beams. Even though there may not be an earthquake potential in a particular situation, something within us as human beings, when we look above and see that there is something above and see that there is something above that could fall, we are uneasy.
It's like a horse that will jump back from a snake, even though it has had no direct experience in its life that snakes are dangerous things.
It's a primal response.
If the beam is over the foot of your bed, you might suffer foot problems, which, in turn, indicates that you may have trouble moving forward in life. The feet help you travel through life.
So, the beam is creating unconscious stress?
That's correct. What you need to do is acknowledge that situation and say, "This will not affect me." There is one solution proposed by feng shui, to hang a crystal on nine inches of red string on that beam.
Planting a counter-psychological force?
Yes. A multifaceted crystal ball crystallizes all the negative energies, transforming them into a healing rainbow of colors. By using the nine inches of red string – nine is the most powerful, yang number – and the color red, which is a high energy color, you are truly acknowledging that this situation will not bother you.
Another solution would be to hang a bamboo flute on the beam, symbolizing that the chi going through the bamboo flute will help disperse the negative energy of the beam above you.
Now, I am going to throw out a modern example.
I did the NBA Alive and Wellness Show, and they had me look at their offices very briefly. It was a general office environment, and they had these modular desk units in clusters. Being in a cluster means that some people will face the door, but some will have their backs toward the door-not a good position. So, the question arises, how do you deal with a situation without breaking the budget by buying new furniture? My solution to help correct the situation was to propose hanging a multifaceted, mirrored crystal at the center of the cluster, suspended on nine, or eighteen or twenty-seven inches of red ribbon or string.
Symbolically, the idea is that they could look in the mirror and see who's coming from behind them, But, on another level, just the act of putting that little ball up lets the people in the cluster know they are being acknowledged by the owners of the company that this is not a good situation. Just by knowing that their boss is concerned about their welfare, they are going to feel much more productive, because they know their boss is caring for them as best as he could.
What are some general things people can do to improve their environment?
One thing I suggest is to put something very beautiful on the wall opposite a door, or at the end of an axis of a hallway. Say, for example, you walk in your front door, and you're looking at a blank wall. The thinking is that this blocks your opportunities. So, if you put a mirror or a beautiful piece of artwork there, that will enhance your outlook on life.
Another suggestion is to look at the artwork in one's home or workspace. It's good to have the artwork at the eye-height of the people using the space. Some people just flop the artwork onto the wall, with no consciousness as to the height of it. But, if they are mindful of where they place it, and they can see it very easily, they'll feel much more comfortable.
I'll give an example of this. I did a consultation for an executive at Metropolitan Life. He was very tall. When I did his office, all the artwork was placed according to his eye height. When people come to visit his office, they feel very comfortable, even thought their eye height is usually lower than his. Since he feels more comfortable, other people sense his comfortable energy, and they feel very welcomed in his office.
At this point, let me mention something about my particular school of feng shui and a very interesting design tool called a ba gua that we use.
There are different schools of feng shui, and the type I practice is the Tibetan Buddhist Black Hat Sect. I want to acknowledge my teacher here, Professor Lin Yun, who is considered the master and spiritual leader of this approach.
Black Hat Sect feng shui can be very powerful if people are open to changes in their space. To me, that indicates they are open to changes in their life. Part of the power of this approach is that we work with a person's heart instead of their mind. So rather than analyzing the situation, this approach enhances one's intuition and gut feelings about the reasons why certain furniture needs to be built in a certain location.
There are two other schools of feng shui – the form school and the compass school. The compass school, a more traditional approach, uses a Chinese compass, which is called a luo pan. But a Chinese compass to me is more of analytical, external approach of looking at the space. It's a valid way of looking at space in terms of putting one in the right place, but I favor the less analytical Tibetan school.
We use a design tool called the ba gua, an octagon-shaped symbol, with eight I Ching trigrams around the perimeter. The I Ching is the Chinese way of looking at change in one's life, and this ba gua is a tool to help you make or acknowledge changes.
There are eight different sides of the ba gua, and they represent different aspects of your life within your space. The different aspects are: wealth and power, fame, marriage/relationship/mother, children/future, travel/helpful-people/father, career, knowledge/self-cultivation, and health/family. For example, in looking at your apartment, one area represents wealth, so how you have that area set up an influence your income. Is the space empty, or does it contain a flourishing plant, some beautiful artwork, or a trash can? The energy you have created there will affect the energy in the wealth area of your life.
Concerning these various areas, you need to be very interpretive as to what they may mean to you. When I talk about wealth and power, of course, that's enhancing one's wealth and finances, but that could also mean your wealth of friends and family. Fame, what you're noted for – that's your reputation. It may not necessarily be connected with your career. You may not be a computer operator in your career, but you may be known particularly for your compassion and spirituality. That's your fame. Marriage/relationship is a very special relationship between two people, but maybe in your case that connotes your commitment and your relationship to your work.
This ba gua is a very dynamic design tool. You can use it over an entire piece of property, if you are looking at real estate, for example. You can use it over your entire home. You can use it in each room of your apartment. And, you can even use it at the level of the desk at which you are sitting.
Say you're standing at the door of your room, always on the far left corner is your wealth and power. On the far right corner is marriage/relationship. Fame is always straight ahead, children/future is on the right, travel/helpful-people is on the right near corner, career is along the wall of the entry door, knowledge is in the near left corner, and your family/health is on the left side (see diagram).
There really isn't any line of demarcation between these areas. This is where you're going to be using your intuition. Beginning feng shui practitioners might divide each wall in thirds. You can use that as a guide, but it's not the be-all-end-all. The ba gua is really a tool to help you balance all parts of your life, and you're using your space as a visualization tool to help you balance.
For example, suppose you want to put your desk in the wealth and power corner. That will enhance your wealth and power – help you make more money, improve your focus, concentration and creativity. But if you're making a lot of money, it doesn't help if you're not having a good relationship with someone, or your health is not good. So you want to try to put things in balance, using a perspective that encompasses all facets of life.
Getting back to the subject of artwork, I also ask people what their artwork means to them. Where did it come from? Why do they like it? Why are they placing it over on a particular wall? I use the ba gua as a design tool and ask them why they would be placing that particular piece of artwork in their marriage corner. What does that mean to them? And, you would be very surprised at some of the answers. They might say, "Oh, that was from a past marriage." So, I ask them what they want to do with their current relationship? Enhance it, or have it stuck in the past? Maybe it's time to let go.
Let's say someone wants to enhance their future. Perhaps they could put a piece of artwork in the future area that connotes their desired future. Maybe they want to live on a farm, so they could hang a picture of a beautiful farm there.
At one time, I would imagine that the ba gua originated from actual house design principles in ancient China, but now it sounds like it primarily has a psychological effect.
Here's my interpretation. In Chinese culture, they really don't like to acknowledge their feelings too much, so they're really not attuned to the psychological aspects. Western people, on the other hand, try more to connect with their feelings. In China they use the ba gua, but they don't interpret it in psychological ways. They want to get more wealthy, or improve their marriage, so they use it, but they don't want to talk about their feelings.
So, it's a subtle way of making changes on the psychological, feeling level without being overt about it.
That is correct. Whereas the Western people, many of them like to be direct about it.
What about pollution and electromagnetic fields? Those are thing that surely did not enter into the ancient practice of feng shui, but are important in modern times. Do you consider these things in your consultations?
Definitely. Feng shui is about being very observant of all the conditions around you – the physical, the psychological and the spiritual conditions. So, you need to acknowledge if there is too much electromagnetic activity in a space. Some people are very sensitive to it, while others are perfectly fine with it.
This is where I talk about the yin and yang of each person. Everyone is unique. In certain feng shui books you'll see guidelines, such as a recommendation that you only have three windows. But it depends n the person living in that space. If I go to some buildings in Manhattan, people live in these apartments that are a pure expanse of glass. Some people love it, but others feel vulnerable there because they feel open and exposed. So it depends on one's personal energy.
If they felt exposed, I would try to create a much more yin space by moving the heavy furniture over to the window, and putting lots of plants to help create a kind of shield. Or, I would use some kind of drapery to create a balance of closure with the exterior.
For me, I really need to talk to the people, and see what their energy is- their chi level in respect to their space.
It's like Chinese medicine. For a headache, you might give a different remedy for each person, because the outward manifestation could be caused by different conditions on the inside.
That's right. Feng shui is very much like acupuncture. In acupuncture, needles are placed in the body to help move the energy more smoothly within the body. Feng shui is like acupuncture to your space. We use the furniture and the furnishing – the artwork, plants, etc – to help you enhance the flow of energy within your space.
Now I would like to talk about sacred space. We want to create an environment that is a healing or sacred space for your soul. If you feel very nurtured and comfortable within your home space, then you can be very productive in helping others in the world. So, sometimes I suggest that people create little altars in their space.
The altar consists of four elements: earth, wind, fire and water. On a spiritual level, if you light a candle, that pulls in positive energy. For earth, you can use plants or rocks for grounding. Wind can be represented by incense, which attracts spiritual energy. If people are allergic to incense, they can use a mobile, bell or feather to connote wind, the spiritual essence of the space.
Water is the cleansing energy. There's a ritual: Take the glass of water with the hand you use least, go to the bathroom, empty the water into the toilet, rinse the glass three times, then refill it. The intention is that you are flushing away all the negative energies down the toilet, and you are going to overcome your weakness. That's why you always use your weaker hand.
An altar in your space is not necessarily a religious type of thing, but an acknowledgment of the balance of the natural forces on a microcosmic level. Hopefully, you will create your entire space to be balanced with all the natural forces.
I suggest to people to use a lot of plants, preferably live plants. Plants are another way of creating attention. Say you want to bring more wealth into your life, put some plants in your wealth and power corner. The thinking is, if you're taking good care of the plants, you're taking good care of your wealth and power. If you want to enhance your relationship or marriage, use two plants in that area. That way you are enhancing the relationship of the two people. If you're not taking care of the plants, you're not taking care of your relationship, or that aspect of your life.
Many people will complain that feng shui is a lot of work, and they don't have time for it. My response is that feng shui is very hard work. What you need to do is find time to create a balance in your life. You need to make time for a relationship, for your career, for health, for making money, to nurture yourself, to be with your family. If there is an imbalance in one of these areas, then you're going to be imbalanced, and that's going to affect your harmony and peace within yourself.
Do you recommend that people try to do feng shui themselves? Is there time when a consultant is particularly important?
It varies with people's financial resources, but people can easily pick up a book. I can recommend two books on the type of feng shui that I practice: Interior Design with Feng Shui and Living Color, both by Sarah Rossbach. The latter is in collaboration with our teacher, Professor Lin Yun. For other, more traditional schools of feng shui, noted authors are Derek Walters and Evelyn Lip.
In terms of people doing feng shui on their own, I recommend they do it that way until they come to a certain point where they feel they need to study under someone or go to a synchronicity that will indicate to them that they need to look at it in a more focused approach.
In addition to being a pragmatic architect and designer, as a service, I also do blessing ceremonies for peoples' spaces. So, once they've made the changes, they can call upon me – if they're open to it – to do a blessing ceremony that acknowledges the reasons why they made those changes. It's a very wonderful experience.
Thank you for taking the time to share your wisdom. May your journey be filled with much blessings.
Thank you for calling on me. I am very honored.