Hotel La Villa De Los Dioses "Dwelling of the Gods"
located on the majestic and enchanted LAKE ATITLAN
in the beautiful country of GUATEMALA
Feng Shui by Master RD Chin
Blessings for the land and property by both Lupe Soto & Master RD Chin
_________________________________________________________________________
For more information, please contact Lupe Soto at (818)276-6882
or
visit this website: Lupe Soto Global Agent
________________________________________________________________________________
TOURISM in Guatemala
Hotel Occupancy
While Guatemala has presented an annual growth rate of around 36% in the accommodation capacity; the touristic demand has rpesented a higher average annual growth rate demonstrating that the hotel / accommodation supply in #Guatemala does not fully satisfy the demand, and it's A CLEAR OPPORTUNITY FOR BOTH NATIONAL AND FOREIGN INVESTORS TO DEVELOP THIS SECTOR.
Considering the current hotel supply and tourist demand for accommodation as well as diversity of products and destinations offered in Guatemala (with more than 10 unique destinations) allows visitors to extend their stay to an average of 7 days there is clearly an opportunity in the country to invest in the tourism industry.
The 3 departments of Guatemala with the largest number of accommodations facilities are Guatemala City, Peten and Sololá ( Lake Atitlan ) . Nevertheless, these existent hotel facilities are NOT enough to cover the demand in peak seasons (like Holy Week and Christmas – New Year's)
Also other departments like Retalhuleu has only 67 lodging establishments, which currently do not meet the high demand of tourists, knowing that the department is visited both for its attractiveness in natural resources and because it houses the largest theme parks in Central America ( Xetulul and Xocomil ), capable of receiving up to 12 thousand people simultaneously.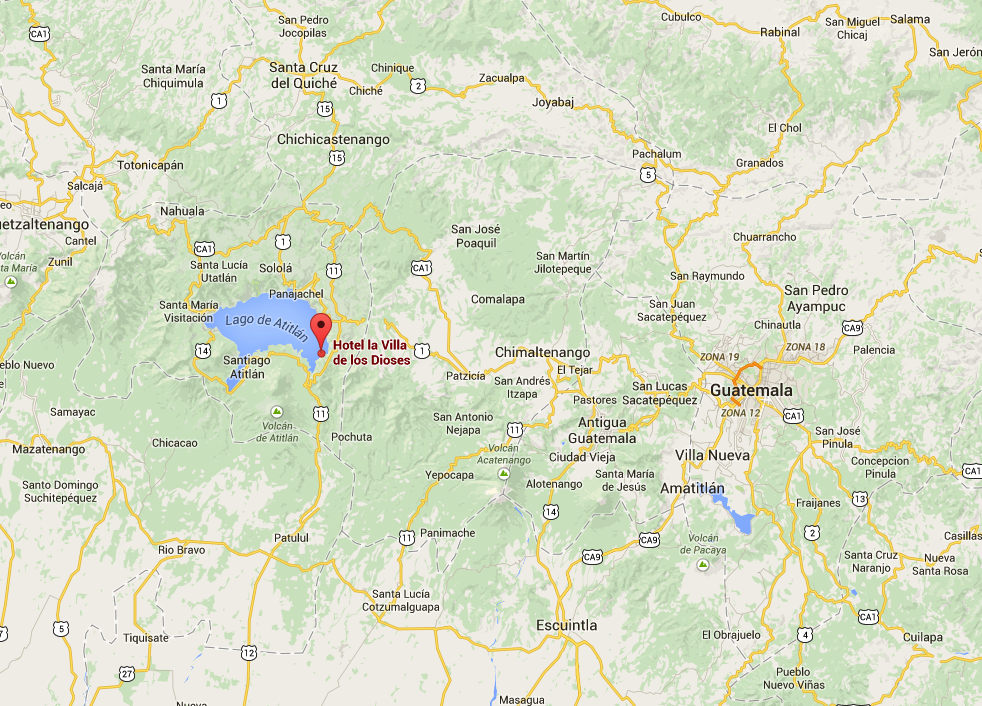 Hotel La Villa De Los Dioses is approximately 3 hours from Guatemala City by car and boat.
Why Guatemala?
GUATEMALA is ranked among the top 10 happiest countries in the world, according to the "Happy Planet Index" of the New Economics Foundation.
GUATEMALA has the largest student population in all of Central America with more than 312,700 students enrolled in 14 universities.
GUATEMALA attraction of Foreign Direct Investment has increased 375.6% reaching $1.2 billion in the year 2012.
GUATEMALA is the most developed metropolis in the entire Central American region from Mexico, D.F. to Bogota, Colombia.
TOURISM in Guatemala – Hotel Occupancy – The 3 departments of Guatemala with the largest number of accommodation facilities are: Guatemala City, Peten and Sololá ( Lake Atitlan). Nevertheless, these existent hotel facilities are not enough to cover the demand in peak seasons (like Holy Week and Christmas-New Year )
Report courtesy from InvestGuatemala.org