After a brief introduction about feng shui, the ba-gua was placed over the floor plan to foster discussion from the client to clarify her intentions for the consultation. After evaluating the chi energies of the unfurnished apartment, it became clear where to place the furnishings and to determine the sizes of the furniture; following the calculation of her main element using the Nine Star Ki system, the colors were selected to balance the chi energy of the client and her new home!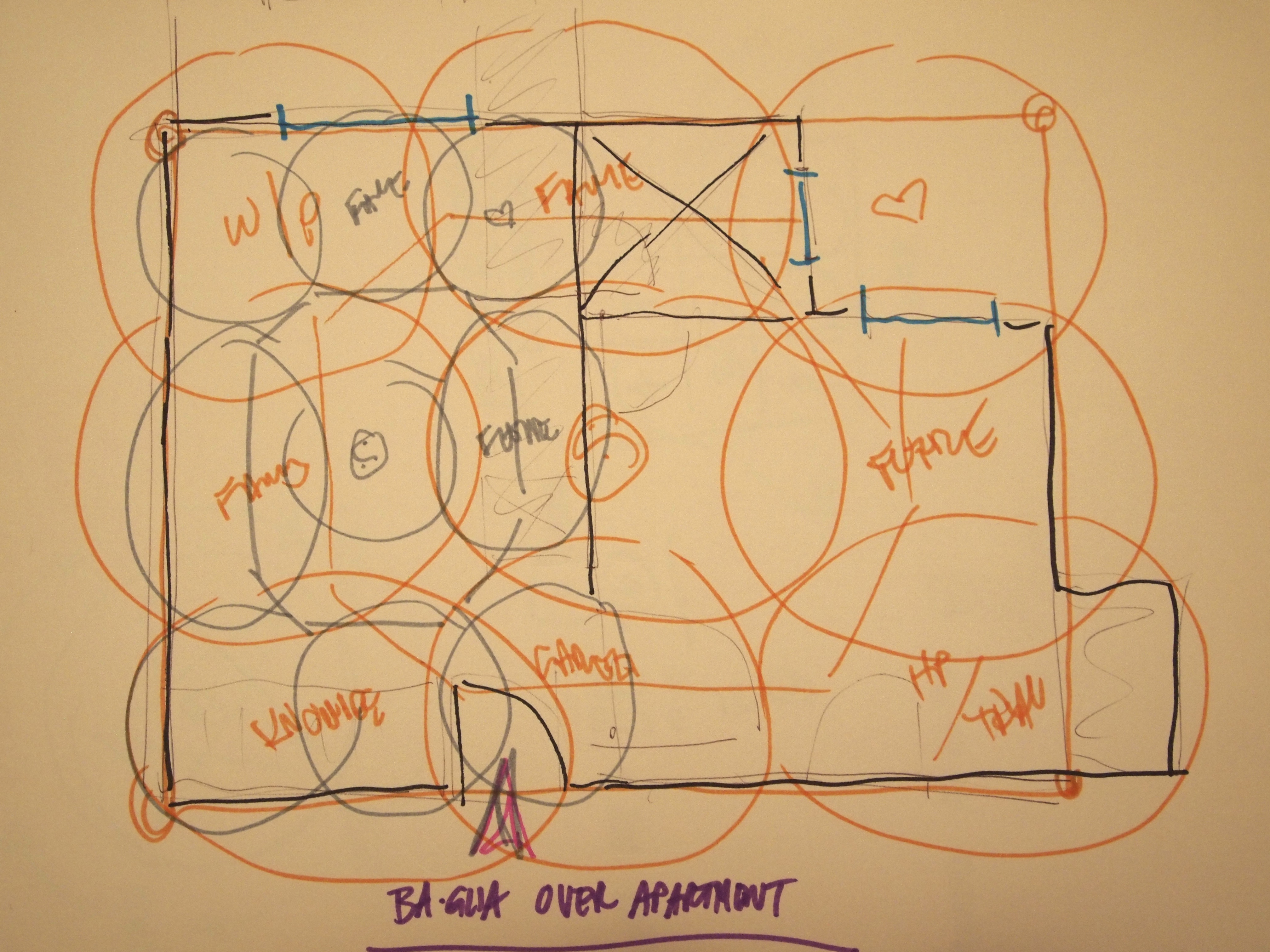 The sketch above places the Ba-Gua over the apartment.
The sketch below shows the first proposal with the furniture layout showing the round table located next to the window. The area closest to the window is "yang" energy which is appropriate for a table for eating or working.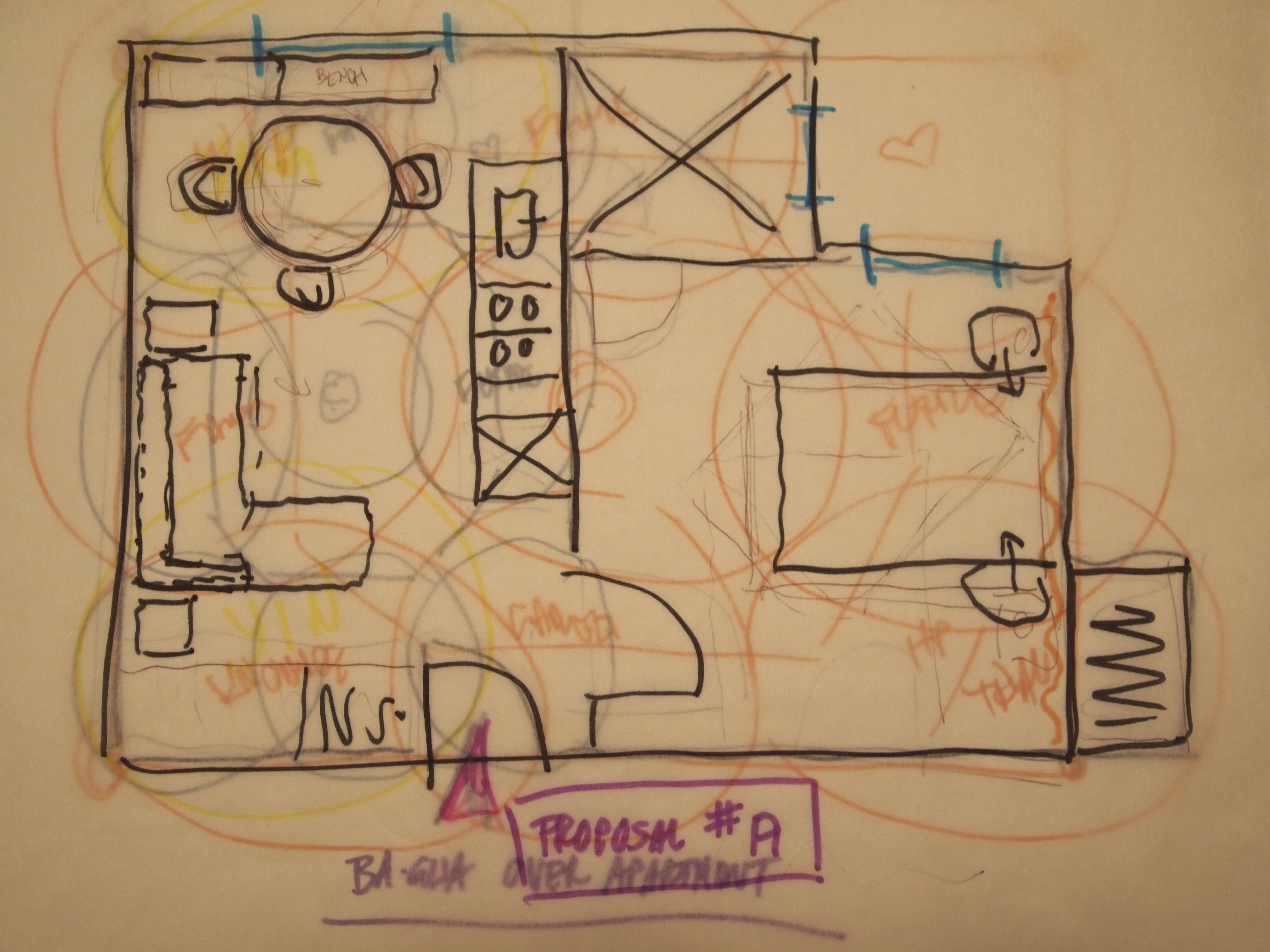 For the bedroom, a measuring tape with blue masking tape on the floor delineates the best location for the bed.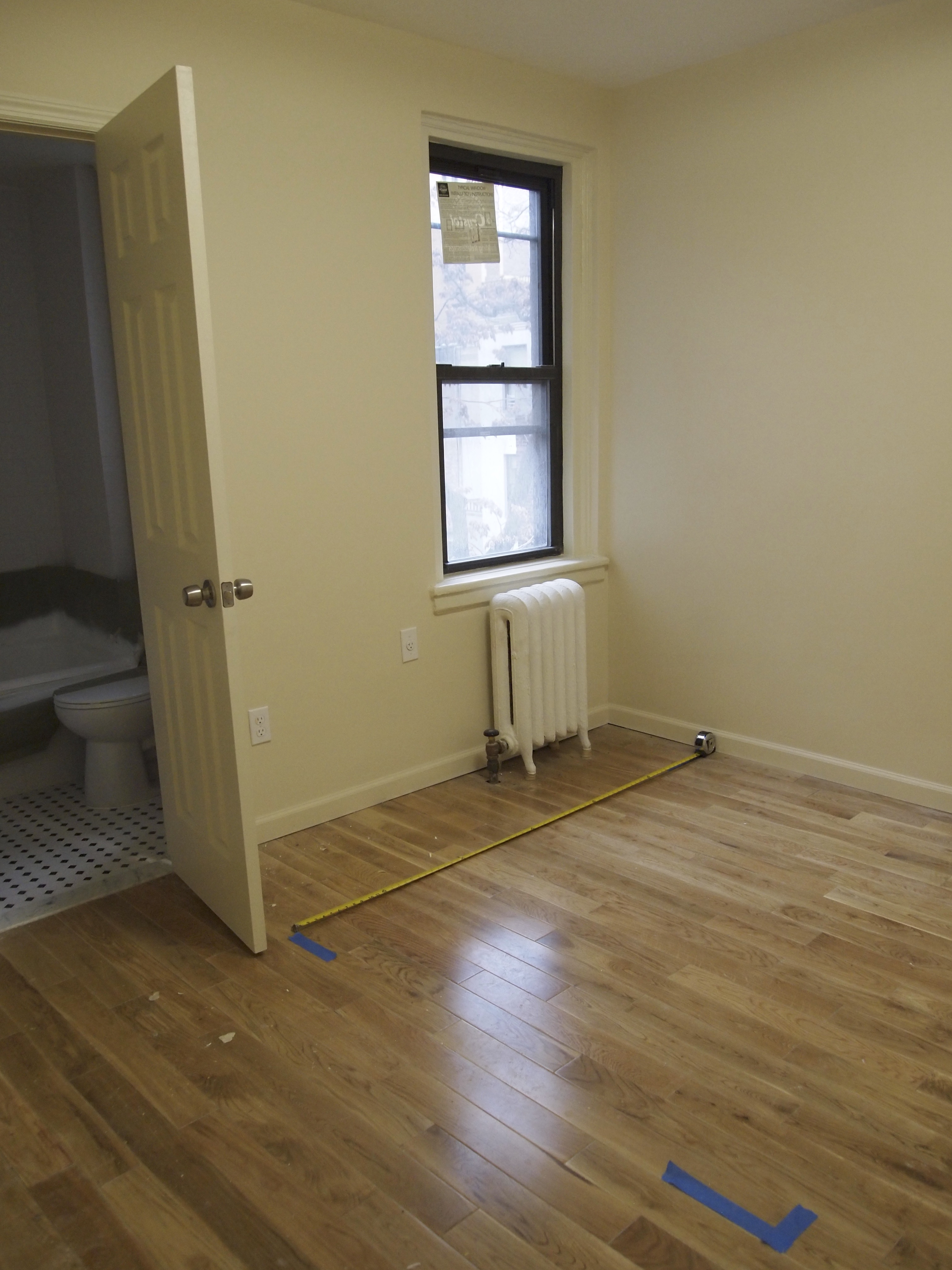 Here is the sketch summarizing the feng shui recommendations for the apartment showing the furniture placement and sizes, paint colors, and feng shui "cures" for Relationship and Creativity.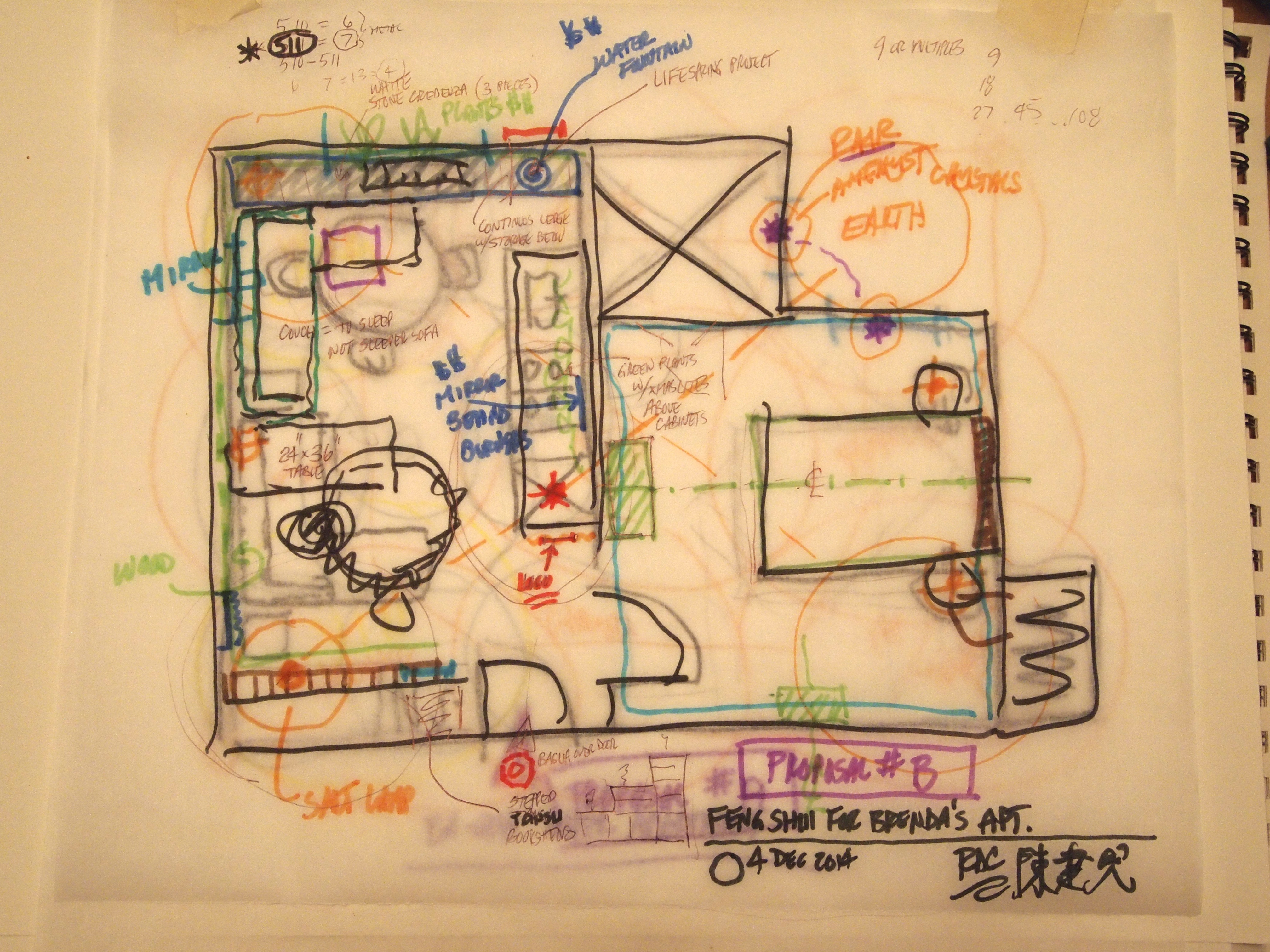 Here is the calculation of the element of the client using the Nine Star Ki and illustration of the Five Element theory.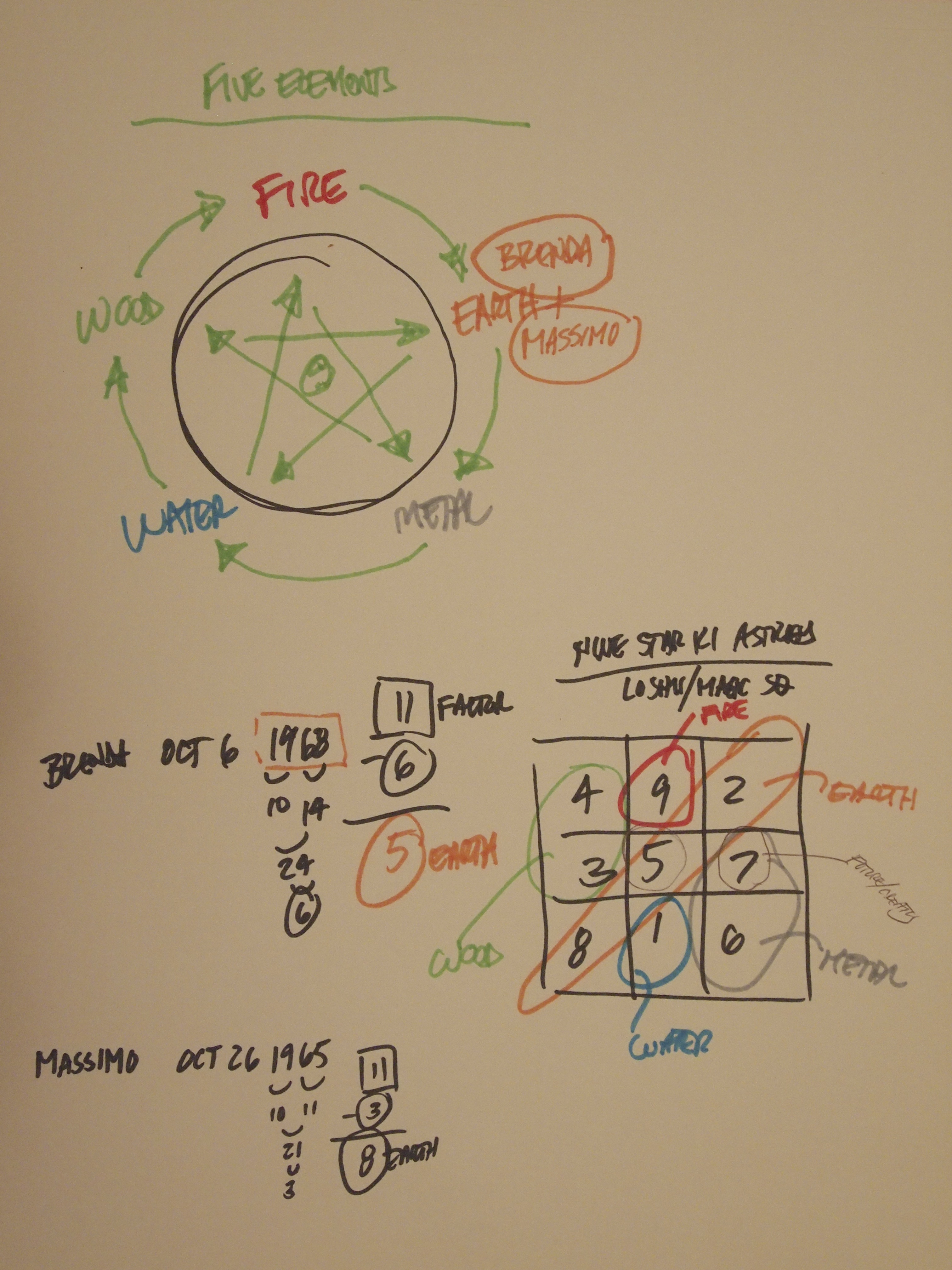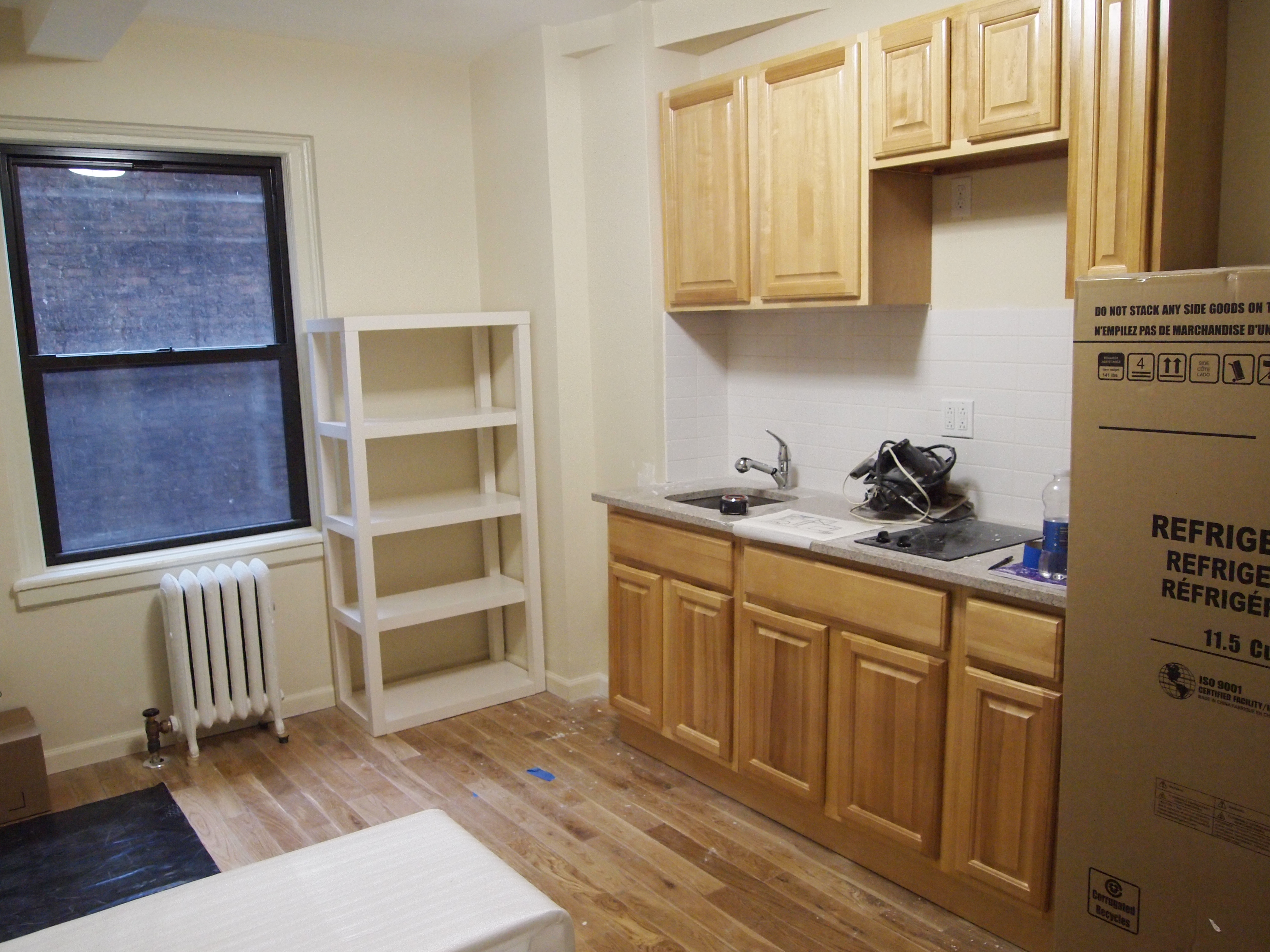 Here are pictures of the unfurnished space. Please note that we used a roll of plastic to visually position the new couch and moved the desk to make sure that chi flow was good.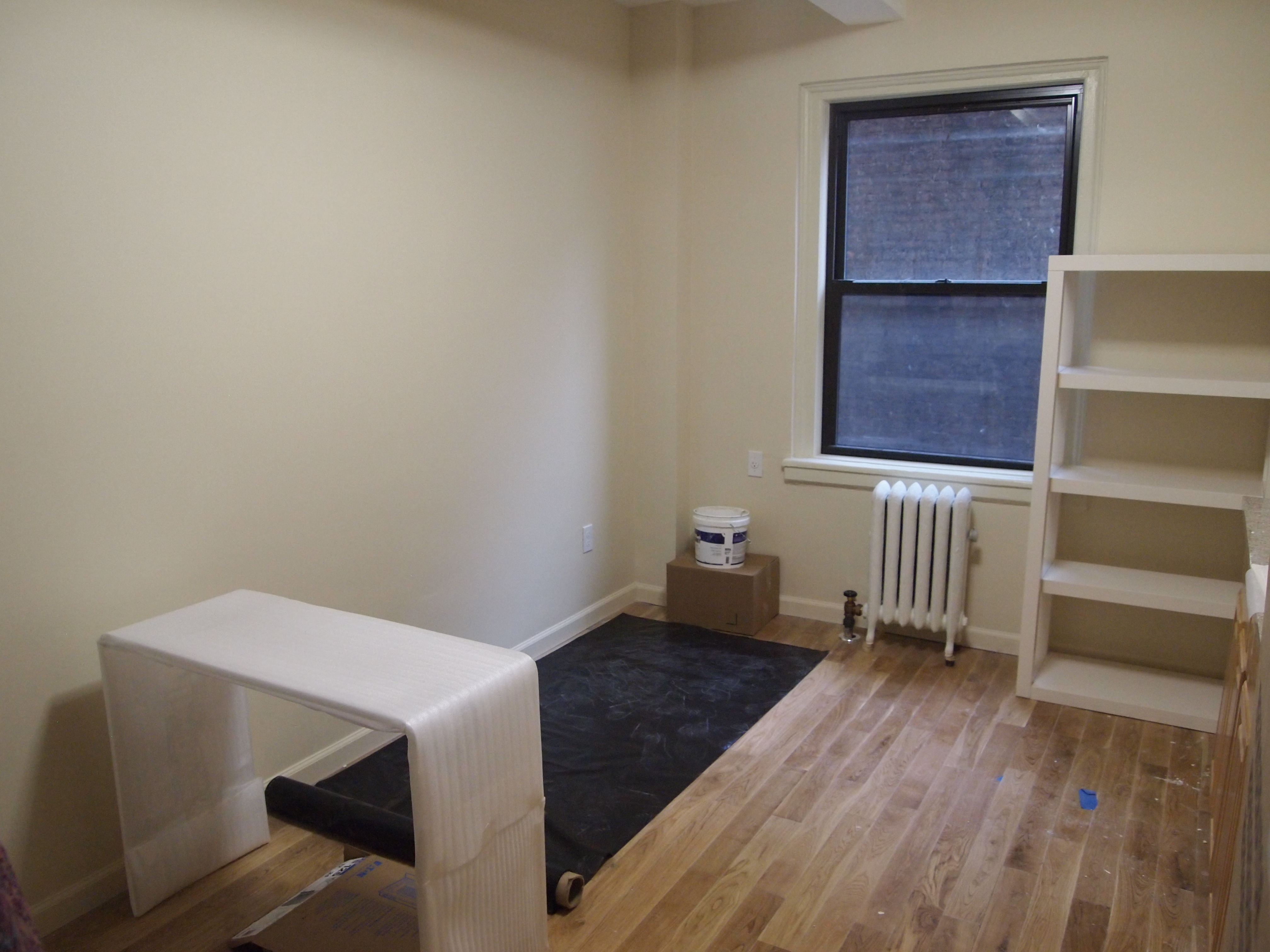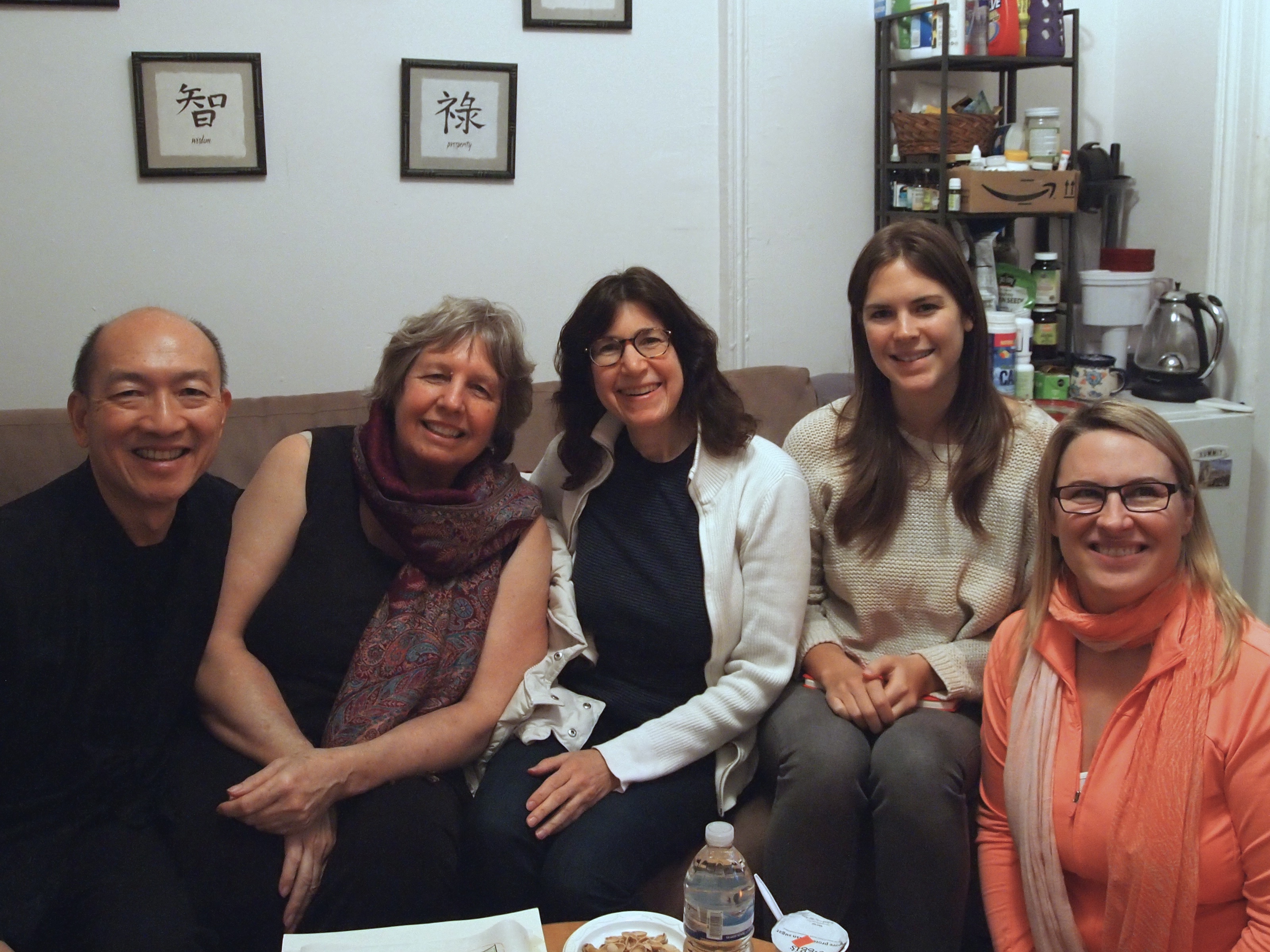 Smiling client with RD and students.